From attracting new customers to solidifying your brand in the market, there are plenty of reasons for you to bet on this segment.
Whether via cell phone, computer or TV, most of the time we are receiving information online, in such a way that digital marketing has assumed a fundamental role in the companies' strategy.
In Pakistan alone, there are more than 120 million people connected and even if your company concentrates its operations in the physical world, it still needs to be present in the virtual world. To establish new business relationships and broaden your horizons, it is essential to act on social networks and in the places where your audience is.
There are plenty of reasons for you to include digital marketing in your strategy. Here, we list some of them so that you can understand the importance of being present in the market in this way, whatever your operating segment.
1. Not being found online is almost like not existing
A few decades ago, when a company was open, it needed to have a phone number. Without it, the company would not appear in the phone book, which was where people went to look for companies when they needed a product or service.
Then it was Google's turn. Having some online presence was (and still is) essential to be found by the search engine. Today, we can say that the same concept applies to social networks. Your company doesn't need to be strong in all of them, but it needs to be well placed in those where your target audience is.
Even though transactions are not made there. It is base on what people see on social networks that they make decisions on where to go or get more information. Not being there often means that your company won't even consider the surveys.
2. It is important to become a reference in a subject
How would you like the public to see your company? Every company has an external image, whether projected or considered by the public. There are companies with a strong performance in social responsibility, for example, while others take action in favour of the environment.
Much of your company's image is defined by the digital actions you take. As soon as your brand is associated with a certain subject more frequently. The public understands that your professionals are specialized in the subject. In other words, you become a reference. 
At first, this may not result in a direct increase in sales, but it will certainly very beneficial in the medium and long term for the formation of your company's clientele.
3. Being assertive is more economical and brings more results
One of the main advantages of working in partnership with a digital marketing agency is that your actions are now directed towards a qualified audience. Instead of "shooting everywhere", you start to act more assertively, considering the characteristics of the target audience you want to reach.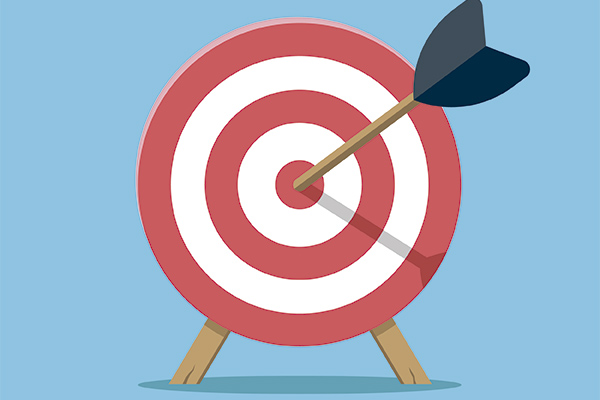 In the online world, it is much easier to track consumer behaviour, so it becomes simpler to know exactly what kind of audience you are talking to. Stocks require a smaller investment, but in return, they have a higher return.
In this scenario, quantity is not synonymous with quality and with good strategies it is possible to invest less and obtain more results.
4. Data analysis is a powerful tool
From the moment you use data and statistics to make decisions, you increase the chances of getting them right. When it comes to digital marketing, the possibilities are countless: practically everything can measure.
After obtaining reports of indexes related to your consumers, Together with experts in digital marketing, it is easier to develop strategies that achieve exactly the expected goals. Likewise, if you need to change the route along the way. There is also plenty of time to make the necessary corrections.
This flexibility makes digital campaigns much more attractive and efficient. Once you get used to make more informed decisions, you certainly don't want to go the other way.
5. Digital marketing is a democratic investment option
If your business is small or medium, it's likely that advertising on TV or in major newspapers is beyond your budget. Even outdoor media such as billboards and billboards have a high cost when we talk about continuous actions over several months.
Digital marketing is the most democratic form that exists for the advertiser. In many cases, it only takes R$10 to get start. Of course, a good campaign will not only make with this amount, But this is an indication of how simple it is to invest in digital media.
With the help of experts in digital marketing, It becomes possible to choose the best channels to value your investment, providing the highest possible return according to your goals. 
Elisa Goldstein is an experienced writer at financemag7.com, where she's credited with more than 200 articles covering everything from entrepreneurial stories to mental health at work.
She also oversees the Comment&Questions, which poses important admission questions to experts in the field, and regularly hosts webinars on various aspects of the business school experience.
Prior to joining financemag7.com, Elisa honed her skills as a freelance writer, tackling a wide array of topics from petcare to car maintenance.
Elisa holds a Master's degree in Business Administration from the University of Sydney, Australia.