There are many possibilities of tasks that can be performed by your company to reach customers; know the main ones.
When it comes to digital marketing, what services come to your mind? Although many associates this type of work only with dissemination on social networks, the list of possibilities is very extensive.
From the creation of a website, through the feeding of a blog with content, to the planning and marketing actions themselves, there is a lot to be done.
It is common that many companies do not even know all the possibilities that exist and, therefore, nothing better than listing the main ones that can be used by your company.
1. Website creation
A website is the starting point for your company to be present in the digital world. If your company is not predominantly online, it is still important that it provide basic information on how to be found by customers.
Most users today do research before going out on the streets to buy and, for this reason, ensuring that your company presents the necessary information is the minimum for it to be considered in searches. A quality website demonstrates the professionalism of the brand and leaves users in no doubt before considering it.
2. Content production for blogs
One of the ways to attract audiences to your website is through the publication of unpublished and exclusive content on topics related to your area of ​​expertise. A food company, for example, can offer recipes that make use of its products in the composition.
The so-called "organic content" is one of the main ways to attract visitors to your website. As soon as they visit your content and know more about the company, the chances that they will become customers in the future increase. In addition, your company becomes a reference in certain matters.
3. SEO – Search Engine Optimization
A good website and good content are not enough to rank well in search engines. This is because there are many companies doing the same thing and competition in certain areas is quite fierce. That's where Search Engine Optimization (SEO) comes into play.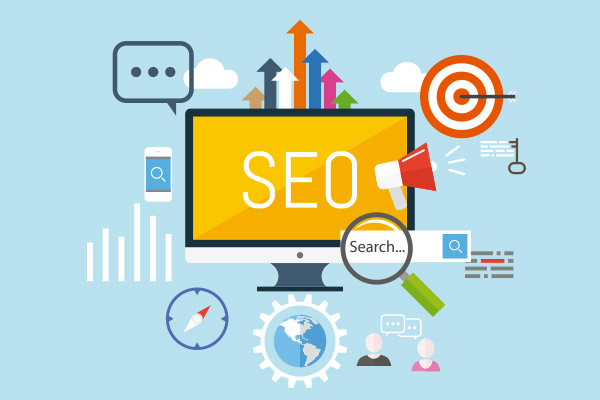 It's up to digital marketing specialists to make technical changes to your site, whether in code, layout or content so that the information is more "pleasing" to search engines such as Google. As a result of this, you can gain some rankings in the searches for the main keywords.
4. Strategic planning
Before applying the marketing actions themselves, how does your company define which are the ones with the best cost-benefit ratio? Data analysis and strategic planning are also functions of digital marketing specialists.
Digital marketing agencies, are responsible for preparing a plan so that the client's budget can be invested in the best way, contemplating actions that significantly impact the defined target audience, increasing the return on the investment.
5. Social network monitoring
In addition to disseminating content on social networks, one of the important tasks of digital marketing is monitoring results. Users interact 24 hours a day with their pages and profiles and it is necessary to respond to this audience in an adequate way – many sales are born from these channels.
Thus, it is essential that the strategy's executors are aligned with the company's profile. The greater the agility and assertiveness of the information, the greater the chances of retaining the user and turning him into a customer – whether digital or physical.
6. Email marketing
Among the Inbound Marketing strategies, the use of email marketing, when sent to a qualified base, is one of the tools that present the best return rates.
Creating the conditions for optimizing this base and finding the most appropriate language to dialogue with the customer are also roles of digital marketing. It is part of the marketing strategy to understand when this trigger is valid, as well as the frequency and issues that will be covered.
Elisa Goldstein is an experienced writer at financemag7.com, where she's credited with more than 200 articles covering everything from entrepreneurial stories to mental health at work.
She also oversees the Comment&Questions, which poses important admission questions to experts in the field, and regularly hosts webinars on various aspects of the business school experience.
Prior to joining financemag7.com, Elisa honed her skills as a freelance writer, tackling a wide array of topics from petcare to car maintenance.
Elisa holds a Master's degree in Business Administration from the University of Sydney, Australia.