Based on market trends, find out what your customers' expectations are for the coming year when it comes to shopping.
How we behave and how we shop is always in transition. Try to imagine what your decision process to buy a product was like a decade ago and what it looks like today: the possibilities have increased considerably.
Studying consumer behaviour is part of everyday life for marketing experts. What works today may no longer be the best option tomorrow. This dynamism makes experimentation and innovation the watchword: it is always necessary to seek ways to reach the public, maximizing assertiveness.
And what can we expect for 2020? Based on studies and expert advice from around the world, we've listed 4 characteristics of the consumer profile for the coming year here. Getting as many of them right as possible can be critical to staying profitable or making your business jump ahead in the coming year.
1. Online research is crucial before purchase
It doesn't matter if you have a physical or online store, the truth is only one: 82% of consumers do a product price consultation via smartphone before making a purchase. This means that the attractions that your store offers are no longer enough.
In the case of online shopping, digital search is always present, but physical stores need to learn to deal with it. You have to think that your competitor is not just local, but national – and sometimes worldwide. The answer to this competition is none other than "presence".
It is increasingly important to solidify the presence of your product or your brand on the internet. Websites, blogs and social networks are the best way to provide this add-on. A product that grabs attention within your store can be searched and purchased online from your competitor in seconds – ensure you are also present online.
2. Sustainability has increasing decision-making power
Does your company have sustainable actions and communicate this to the public? It is not new that concerns about the environment have become part of the agenda of the media and, consequently, of the daily lives of consumers.
Aspects such as social impacts throughout the production process and durability, thus avoiding waste, began to take precedence even over price. People are willing to pay a little more to have a responsible product than to save and somehow condone damage to the environment.
Therefore, more than just a speech prepared for your consumers, try to assume postures in your business that are consistent with this demand. In addition to the benefits for the environment, you will also attract a large number of conscientious consumers willing to defend your brand.
3. Know who are the relevant influencers in your industry
The influencing role that the media had in the past, especially related to TV artists or athletes from the sports world, with the internet, also started to fall on "ordinary" people, like you and me. Anyone can become a digital influencer.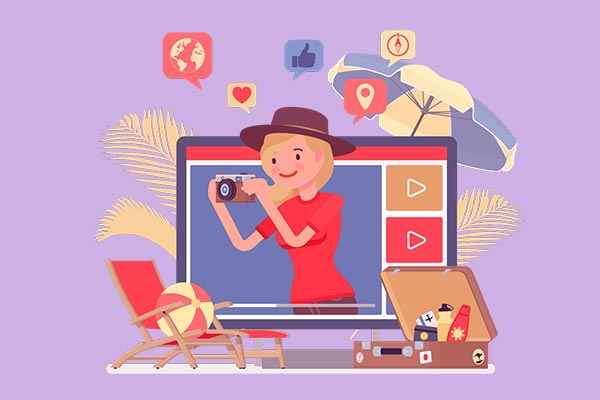 Social networks have amplified the voice of consumers and some of them end up becoming a reference in a certain topic. You need to know who the relevant influencers are in your industry and, preferably, bring them closer to you.
The doubts that used to be limited to "advertising on vehicle A or B" now also concern finding people capable of customizing your brand. Consumers want to hear advice from someone with credibility. Give faces to your products and watch sales soar.
4. Less bureaucracy and more security
Think of it like this: suppose that it takes an average of five minutes to find a product and complete a purchase in your online store. The question you should ask yourself is: how can I reduce this time without compromising the safety of the operation?
We live in an age of instantaneity. The faster things get resolved, the greater the chances that consumers won't drop the idea halfway through. Many sites have created "one-click buy" tools and it's not by chance: the "yes" and "no" impulses are less and less durable.
Whether in a physical or virtual store, establish methodologies that request the least amount of data possible and allow the transaction to be completed quickly and securely. Don't force consumers to make endless registrations: give them the option to decide whether they want to receive more information or not – and in what way.
Elisa Goldstein is an experienced writer at financemag7.com, where she's credited with more than 200 articles covering everything from entrepreneurial stories to mental health at work.
She also oversees the Comment&Questions, which poses important admission questions to experts in the field, and regularly hosts webinars on various aspects of the business school experience.
Prior to joining financemag7.com, Elisa honed her skills as a freelance writer, tackling a wide array of topics from petcare to car maintenance.
Elisa holds a Master's degree in Business Administration from the University of Sydney, Australia.